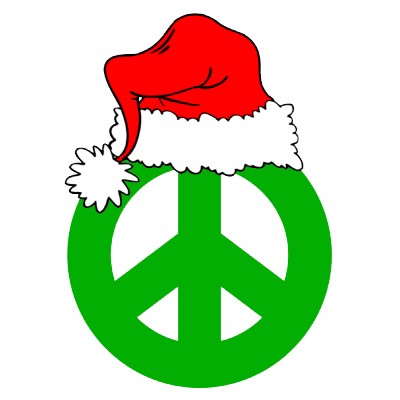 "Happy Xmas (War Is Over)" was recorded by John Lennon, Yoko Ono and the Plastic Ono Band in late October 1971, with the help of producer Phil Spector. It features soaring, heavily echoed vocals, and a sing-along chorus. The children singing in the background were from the Harlem Community Choir and are credited on the song's single. The song is a protest song about the Vietnam War, based on a campaign in late 1969 by John Lennon and Yoko Ono, who rented billboards and posters in eleven cities around the world that read: "WAR IS OVER! (If You Want It) Happy Christmas from John and Yoko". The cities included New York, Los Angeles, Toronto, Rome, Athens, Amsterdam, Berlin, Paris, London, Tokyo and Hong Kong. At the time the US was deeply entrenched in the unpopular Vietnam War. The line "War is over, if you want it, war is over, now!", as sung by the background vocals, was taken directly from the billboards.
The record starts with a barely-audible whisper of Christmas greetings to their children: Yoko whispers "Happy Christmas, Kyoko", then John whispers "Happy Christmas, Julian". The lyric sheet from the 1982 release The John Lennon Collection erroneously gives this introduction as "Happy Christmas, Yoko. Happy Christmas, John".
The single was released in the US on 6 December 1971, but never charted on the Billboard Hot 100 charts; the UK release was delayed until the following November due to a publishing dispute. Upon release, it reached #4 in the UK Singles Chart. The song was re-released in the UK on 20 December 1980 shortly after John Lennon's death on 8 December 1980, peaking at Number 3.
 
This song is my wife's very favorite Christmas song. It was performed with Coulter Neale, who graciously volunteered to lend his guitar talents to the song.
Podcast: Play in new window | Download
Lyrics
So this is Christmas
And what have you done?
Another year over
And a new one just begun
And so this is Christmas
I hope you have fun
The near and the dear one
The old and the young
A very merry Christmas
And a happy New Year
Let's hope it's a good one
Without any fear
And so this is Christmas
For weak and for strong
For rich and the poor ones
The world is so wrong
And so happy Christmas
For black and for white
For yellow and red ones
Let's stop all the fight
War is over,
If you want it.
War is over now.