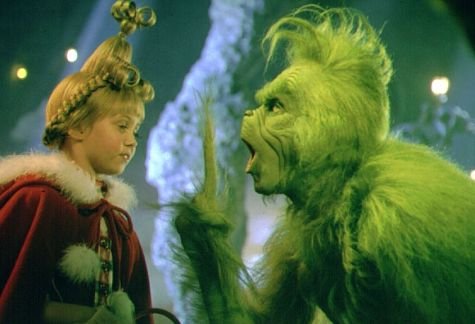 This song, originally called "Christmas, Why Can't I Find You," was written by James Horner for the 2000 movie How the Grinch Stole Christmas. It was first performed by Taylor Momsen, who played Cindy Lou Who in the movie. A different version was later co-written by James Horner, Will Jennings and Mariah Carey, where it was given its more popularly-known title, "Where Are You Christmas?"
Podcast: Play in new window | Download
Lyrics
Where are you, Christmas?
Why can't I find you?
Why have you gone away?
Where is the laughter
You used to bring me?
Why can't I hear music play?
My world is changing;
I'm rearranging.
Does that mean Christmas changes, too?
Where are you, Christmas?
Do you remember
The one you used to know?
I'm not the same one,
See what the time's done.
Is that why you have let me go?
Christmas is here,
Everywhere, oh
Christmas is here,
If you care, oh
If there is love in your heart and your mind
You will feel like Christmas all the time.
I feel you Christmas,
I know I've found you.
You never fade away.
The joy of Christmas
Stays here inside us,
Fills each and every heart with love.
Where are you, Christmas?
Fill your heart with love.