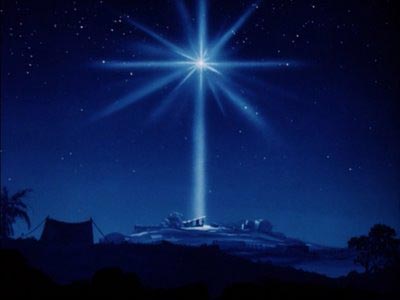 On December 24, 1818, the carol "Stille Nacht! Heilige Nacht" was heard for the first time in a village church in Oberndorf, Austria. The congregation at that Midnight Mass in St. Nicholas Church listened as the voices of the assistant pastor, Fr. Joseph Mohr, and the choir director, Franz Xaver Gruber, rang through the church to the accompaniment of Fr. Mohr's guitar. On each of the six verses, the choir repeated the last two lines in four-part harmony.
On that Christmas Eve, a song was born that would wing its way into the hearts of people throughout the world. Now translated into hundreds of languages, it is sung by untold millions every December from small chapels in the Andes to great cathedrals in Antwerp and Rome.
This song wouldn't be what it is without Norm Bagley, a local resident of Ogden, Utah. In fact, it's more his song than it is mine. He originally created this rendition in December 2004. For the 2009 25 Days of Christmas Music project, he made new recordings of the vocals and guitar, and sent it to me to add some piano to it. The purpose of the new rendition was meant to help create a unique sound and feel, while re-emphasizing the important role of our King and Savior. He came into the world as humbly and meekly as they come, yet His 33 short years on this earth were spent serving others, healing the sick, lifting the wounded souls, teaching people how to be better, to love and serve others (John 13:34; 15:13).
Vocals and Guitar: Norm Bagley
Piano: Justin K. Reeve
Podcast: Play in new window | Download
Lyrics (Revised)
Silent night, holy night
All is calm, all is bright
Round yon Virgin Mother and Child
Holy Infant so tender and mild
Sleep in heavenly peace
Sleep in heavenly peace
Silent night, holy night!
Shepherds quake at the sight
Glories stream from heaven afar
Heavenly hosts sing Alleluia!
Christ, the Saviour is born
Christ, the Saviour is born
A tiny baby, the Son of God.
He came into the world,
that He might save us all.
Silent night, holy night
Son of God, love's pure light
Radiant beams from Thy holy face
With the dawn of redeeming grace
Jesus, Lord, at Thy birth
Jesus, Lord, at Thy birth
A tiny baby, the Son of God.
What can I give to Him?
As I look into His eyes,
they tell me to believe in Him,
Go forth and share his light.
A King is born, upon the earth
He's come to save us, and lead us home.